Utility Audits In Alabama
Get refunded for overbilling from utility companies and energy suppliers.
Of organizations are overcharged for their utility expenses and are entitled to a billing refund.
Get Utility Refunds In
Alabama
In the heart of Alabama, where industries thrive and municipalities grow, managing utilities efficiently remains paramount to both operational success and fiscal responsibility. Recognizing the intricacies of utility consumption and billing, our utility auditing services stand as a beacon for commercial, industrial, and municipal entities across the state. We delve deep into the intricacies of utility expenses, identifying discrepancies and ensuring optimal utility billing. 

As Alabama's premier utility auditing firm, National Utilities Refund is committed to finding billing discrepancies and obtaining utility refunds for our Alabama customers. Contact us today for a no-upfront-cost utility audit.
Your Dedicated Utility Bill Audit Business Experts
When you contact National Utilities Refund for a utility bill audit, our team of industry experts will evaluate your payments, analyze your services, and look for ways to remove errors, overcharges, and unnecessary charges. We will also obtain utility refunds on historical billing issues. Many utility companies have specific clauses and subsections that affect the final bill but that can be difficult to spot with the untrained eye.
Our team of experts will perform your audit off-site so that our services are non-intrusive. You won't have to rearrange your schedule to accommodate our audits so you can stay focused on your daily responsibilities while we analyze your utility bills.
Utility invoices and third-party power supplier bills.
Telecom provider, telecom rates, and billing errors.
Commodity rates and natural gas tariff schedules.
Water / Sewer Bill Audits
Often overlooked, these bills contain many errors.
We can help negotiate better rates or identify errors.
Discover if you are overpaying for your WC insurance.
We can help you secure tax credits for product development.
Are you overpaying in property taxes? Find out now.
We've Done Over
10,000 Audits
National Utilities Refund is so committed to your satisfaction that our services are done with zero out-of-pocket costs to you. After our audit is complete, if we don't find any ways to save you money or obtain a utility refund, you won't owe us a penny. We stand by our work and are committed to finding you money-saving solutions.
No matter the size or complexity of your business, we have a team of diverse industry experts that understand the bills you pay in connection to your business' services and can find ways for you to save.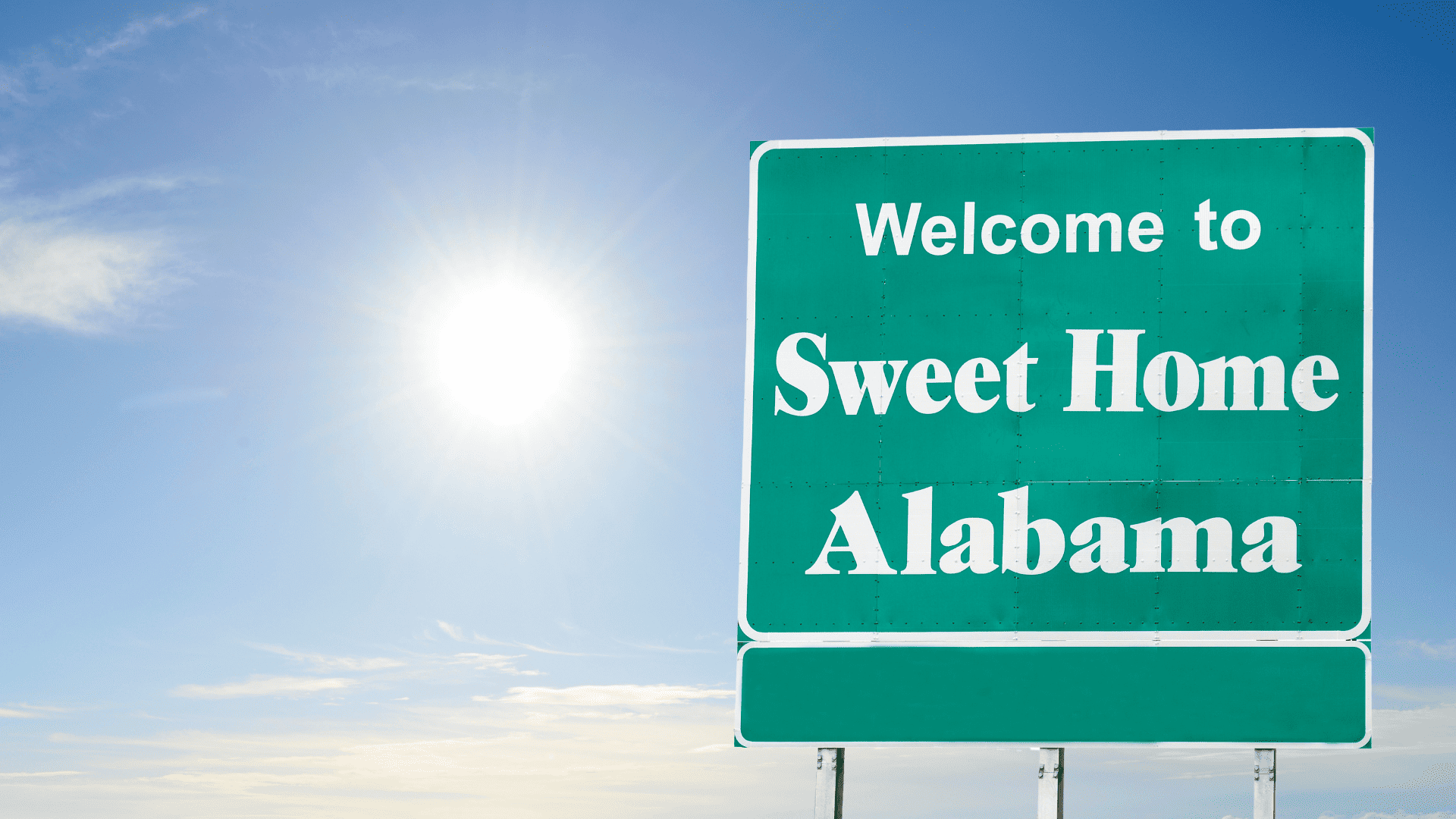 Alabama Utility Companies
We deal with an array of utility companies in Alabama for our customers with locations there. From negotiating with Alabama Power about an electricity meter reading error to speaking with the Alabama Department of Revenue about a sales tax issue, we do it all.
Alabama, located in the southeastern region of the United States, is serviced by a variety of utility companies catering to the essential needs of its residents. Here's a comprehensive overview of the utility providers in Alabama and the state's approach to taxation for these services.
Electricity Providers
Electric utilities in Alabama are primarily served by providers such as Alabama Power, which caters to over 1.4 million customers, and the Tennessee Valley Authority (TVA), a federally-owned corporation that is among the nation's largest power producers and supplies electricity to various local distribution companies within the state. These entities ensure a reliable power supply while also promoting sustainable and clean energy initiatives across Alabama.
Alabama Power

:
Serving over 1.4 million customers, Alabama Power is one of the state's primary electricity providers.
It's recognized for its commitment to clean energy, with options for both residential and commercial users.
Tennessee Valley Authority (TVA)

:
A federally-owned corporation, the TVA is among the largest power producers in the nation.
While it generates power, it partners with local power companies for distribution throughout the region, including parts of Alabama.
Natural Gas Providers
Natural gas utilities in Alabama are predominantly supplied by Alagasco (now under the Spire brand) and Mobile Gas (Spire South), with both ensuring reliable gas delivery and promoting energy efficiency. These providers play a crucial role in meeting the energy needs of Alabama residents, offering various plans and initiatives to enhance service quality and sustainability.
Alagasco (Spire)

:
A chief supplier of natural gas in Alabama, Alagasco is now under the Spire brand.
It's heralded for its customer service and offers several energy-saving initiatives.
Mobile Gas (Spire South)

:
Serving the Mobile area, this utility provides reliable natural gas solutions and promotes energy-efficient practices.
Water Utility Providers
Water utilities in Alabama are provided by several regional entities, with Birmingham Water Works and Huntsville Utilities being among the prominent providers, ensuring the delivery of safe drinking water to their respective areas. These utilities emphasize water conservation, infrastructure development, and customer service to meet the essential water needs of Alabama residents.
Birmingham Water Works

:
Catering to Birmingham and its surrounding regions, this entity ensures the provision of safe drinking water.
It also promotes water conservation through various initiatives.
Huntsville Utilities

:
A multi-utility provider, it supplies water, natural gas, and electricity to the Huntsville area.
Governed by the City of Huntsville, it emphasizes customer service and infrastructure development.
Telecommunication Providers
Telecom providers in Alabama include major players like AT&T Alabama, which offers broadband, mobile, and landline services across both urban and rural areas, and Charter Spectrum, known for its high-speed internet, cable, and telephone services throughout the state. These providers play a pivotal role in connecting Alabama residents and businesses, continually expanding and upgrading their networks to meet the evolving communication and entertainment demands.
AT&T Alabama

:
A dominant player in Alabama's telecommunication scene, AT&T provides broadband, mobile, and landline services.
Their coverage spans across urban and rural regions.
Charter Spectrum

:
Recognized for its high-speed internet services, Spectrum also offers cable and telephone services throughout Alabama.
Trash or Waste Management
Waste management companies in Alabama, such as Advanced Disposal Services and Waste Management Inc., provide essential waste disposal and recycling solutions for residents and businesses. These companies emphasize sustainability and environmental responsibility, operating multiple landfills and recycling centers across the state to ensure efficient waste handling and processing.
Advanced Disposal Services

:
This entity ensures efficient waste and recyclable collection in various parts of Alabama.
Sustainability is at the core of its operations.
Waste Management Inc.

:
A national player with a significant presence in Alabama, it offers waste disposal and recycling solutions.
It operates various landfills and recycling centers across the state.
Taxation of Utilities in Alabama
The Alabama Department of Revenue oversees the taxation processes related to utilities in the state, and compliance with tax laws for individuals and businesses. It plays a pivotal role in the state's financial management, facilitating tax processes ranging from sales and property taxes to motor vehicle registrations and business licensing.
Sales Taxes on Utilities

:
Utility services, including electricity, natural gas, and telecommunications, are subject to sales taxes in Alabama.
The rate can vary depending on the specific county or city, but utilities are a significant source of this revenue.
Property Taxes

:
Utility businesses are also liable for property taxes based on the assessed value of their assets.
These taxes are instrumental in boosting state and local budgets, funding various public services and infrastructural projects.
Simple and stress-free approach.
Get Started
Return our utility audit agreement & letter of authorization, then simply provide one bill copy for each utility account and a copy of any utility agreements.
Our Audit
Our team will perform the utility audit off-site. We work with the utility company to retrieve historic data.
Findings Process
The utility audit takes between 6-8 weeks. When we uncover an overcharge or utility refund, we present it in a preliminary report for your review.
You're In Charge
You are always in the driver's seat. We will implement the findings that you approve and handle all follow-up paperwork with the utility provider.
Discrepancy Impact Analysis
We will pull the utility invoice from the provider to confirm that the discovered discrepancy was corrected and/or validate that the utility refund was issued. We then calculate exactly how this impacted your bottom line.
Final Report
A final report will summarize the utility audit findings implemented and the utility refunds filed to illustrate the financial impact for your organization.
Your Team of
Utility Bill Audit Experts
So contact us today to learn more about our services, or schedule a utility bill audit so that you can start saving money.